We have made updates to our Thimble Monthly certificates that show your coverage will automatically extend each month. On your certificate, under the expiration date, there will be an asterisk that says "see note on expiration date below". That note says, "Please note that the insured has purchased a monthly policy that will automatically extend upon expiration of the policy if the insured pays the appropriate premium. At that time you will receive a new Certificate of Liability Insurance, evidencing such extension. Please see below for an example.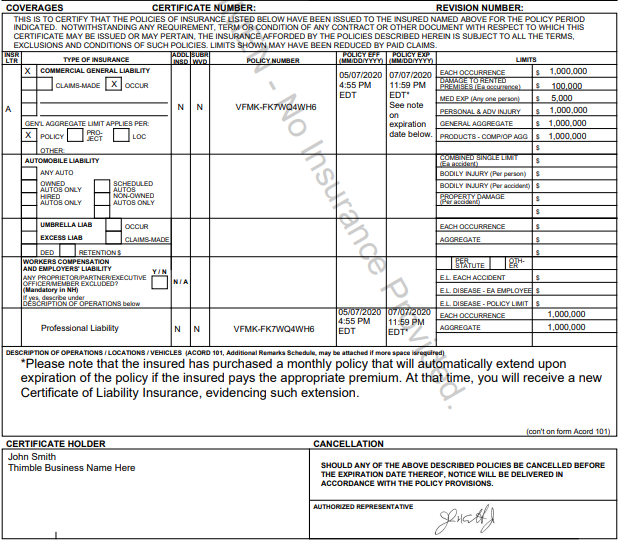 If this is still insufficient, you would need to cancel your Thimble Monthly policy, and purchase an On Demand policy. This will allow you to select a longer coverage period and pay for all of your insurance up front, instead of in monthly installments.
If the Certificate does not meet the requirements you have for a specific job, please reach out to us at support@thimble.com to discuss.
Note: See coverage map to see what coverages are available in your state: https://www.thimble.com/available